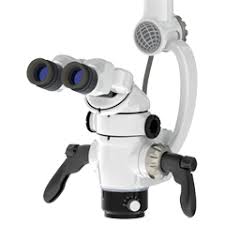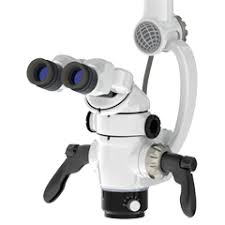 At Valley Endodontics, the use of microscopes is an integral part of our practice and is indispensable for superior results and excellence in patient care. Microscopes are used to magnify structures that are very small in size. They play a vital role in endodontics and are one of the most important pieces of equipment used in our office. Microscopes allow our endodontists to see and repair parts deep inside the tooth that are too small to be seen clearly with the naked eye. We proudly use the highest quality optics in order to provide the best care for our patients.
At Valley Endodontics, we use the most modern X-ray equipment and digital software to produce the highest quality images available when diagnosing and treating our patients. With the most advanced technology in digital radiography, our digital radiographs allow us to view the X-Ray image within seconds and decrease radiation exposure to our patients by up to 80%. Our advanced software uses superior image enhancement to allow for less radiation and high-resolution images. We are proud to provide our patients with exceptional care using digital radiography.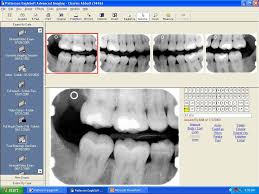 Cone-beam computed tomography (CBCT) is an advanced imaging aid that provides endodontists with a 3-dimensional view of a given area. CBCT is highly accurate, superior in detection to conventional 2D radiographs, and is associated with 10 times less radiation exposure than medical CT scans. Endodontists often use CBCT images to facilitate diagnosis and to determine the most suitable treatment approach. The greater accuracy of CBCT allows our doctors to detect a wider range of lesions at much earlier stages. It is a preferred option for advanced imaging and investigative techniques in endodontics.
At Valley Endodontics, we use piezoelectric ultrasonics during endodontic procedures to aid in addressing clinical challenges. Advancements in techniques and research have led to a greater emphasis on irrigation protocols. Thorough irrigation is essential to success; this, is  the reason our endodontists use ultrasonics to activate irrigation in the root canal system. Ultrasonics have also proven to be exceptionally helpful with obstructions and post removals. Additionally, tThey aid in treating complex root canal systems by enhancing access into calcified and hidden canals. We are proud to offer our patients the most advanced methods and technology proven to be effective for successful treatment.
Bioceramic materials have been widely used in orthopedic surgery and neurosurgery to repair and replace damaged bone. They are available in a variety of forms that serve many different functions to repair the human body. Aside from stimulating your natural bone to grow and repair itself, bioceramics are praised for their bone-bonding capabilities, their strength while supporting significant mechanical loads, and excellent biocompatibility. This elegant material is non-toxic to our normal cells yet has antibacterial properties to help prevent reinfection of the root canal system. At Valley Endodontics, we use exceptional quality materials including bioceramics in a variety of procedures such as root canal treatments, retreatments, and repairs. While patients may not know the exact details of endodontic procedures, they can rest assured that our highly skilled doctors use only the best materials and latest techniques while providing the highest standard of care.
Fiberoptic transillumination is a valuable diagnostic aid that has a wide variety of clinical applications. It can help the doctor achieve an accurate diagnosis in cases that are otherwise difficult to pinpoint. This painless and highly effective diagnostic tool is commonly used with temporary staining to confirm the presence of cracks in teeth and can reveal changes in tooth color as well as other defects.